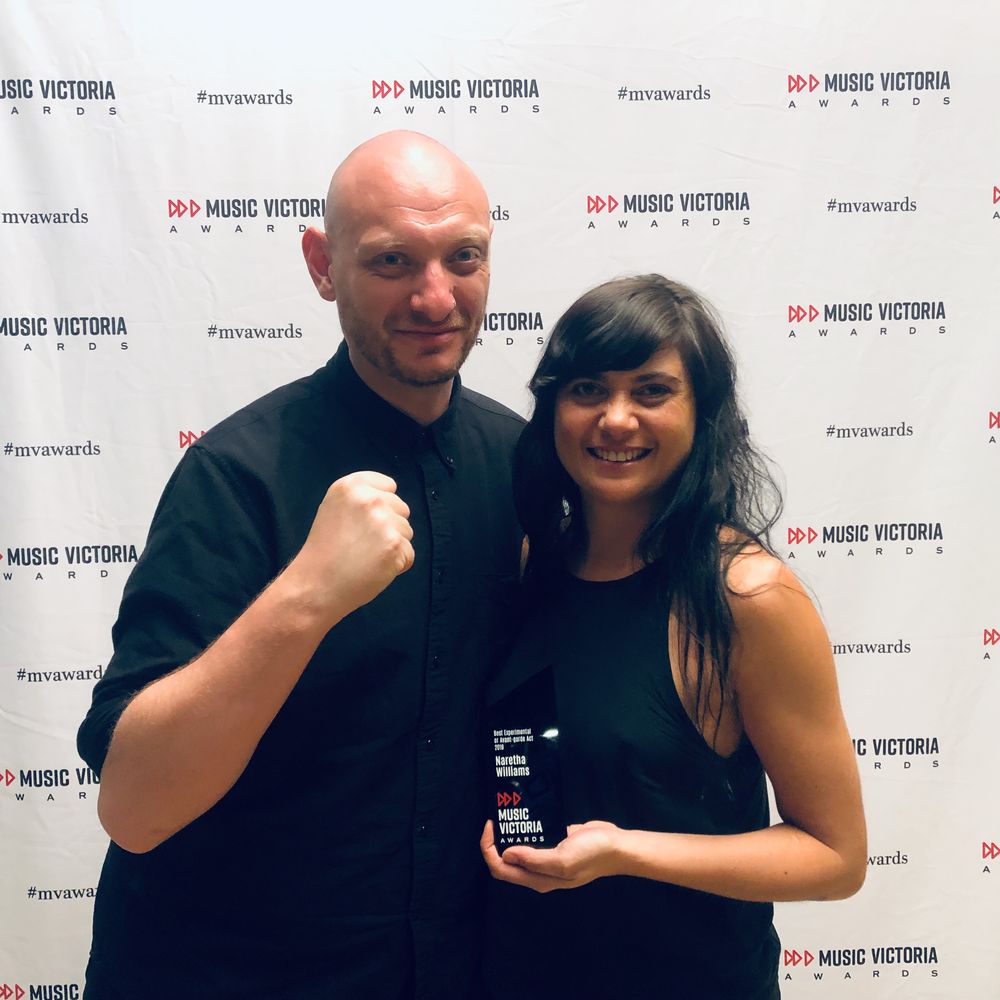 The Music Network
"The Music Victoria Awards scored a number of firsts at the Melbourne Recital Centre last night (November 20).
In its 15th year, a record number of talented women won in the genre categories.
Wiradjuri woman Naretha Williams became the first-ever First Nations and First Nations female artist to win Best Experimental or Avant-Garde Act."
Photo: Miles Brown & Naretha Williams
Click for full article https://themusicnetwork.com/music-victoria-awards-winners-2019/
"Late-night concert Blak Mass, continued to re-conceptualise the city, building on the site-specific performances that disrupted the colonial grid during the day.  Created by Wiradjuri interdisciplinary artist Naretha Williams, Blak Mass was an immersive ritual of electronic sound that cleverly interrogated notions of the church and imposed religion. 
In the auditorium of Melbourne Town Hall, bodies politely took to their seats as if patiently waiting for a church sermon. 
Under the control of Williams, the Town Hall's Grand Organ became something else, electric and unruly as the deep melodic sounds of the old instrument intersected with her vivid set. Her music was an act of cleansing, taming the instruments that attempted to obliterate blak culture. Her presence and dynamic sound demonstrated survival in an era of renewed blak confidence."  ABC Arts - Timmah Ball